Free ConsultationFree Demo

Add-on Modules

Video Gallery

See how Questys can make you more productive. Visit our video gallery for more information.







Enhance Your Solution
Open Up Your Market
Increase Your Revenue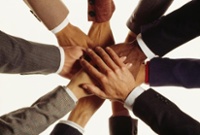 When you become a technology partner with Questys, you position your application at the forefront of the Enterprise Content Management (ECM) marketplace. You become part of a leading ECM solution, one that's used in organizations worldwide. You're supported by an network of resellers, sales and technical staff, as well as industry-best marketing efforts. What's more, you become an integral part of a product portfolio that provides scalable, affordable solutions for organizations of every size and budget who share a vision of being more productive.
Click here to request becoming a technology partner
Technology Partner Benefits At A Glance:
Gain a competitive edge
Expand your customer base
Access to APIs
Customization of the APIs if needed for your specific application
Sales training certification for Questys products
Internal use (not for resale) software
Sales, marketing and technical support
Joint press releases
Listing on Questys partner Website

Becoming a Questys technology partner gives you the marketplace advantage of integrating with an industry-leading enterprise content management solution quickly and cost-effectively.