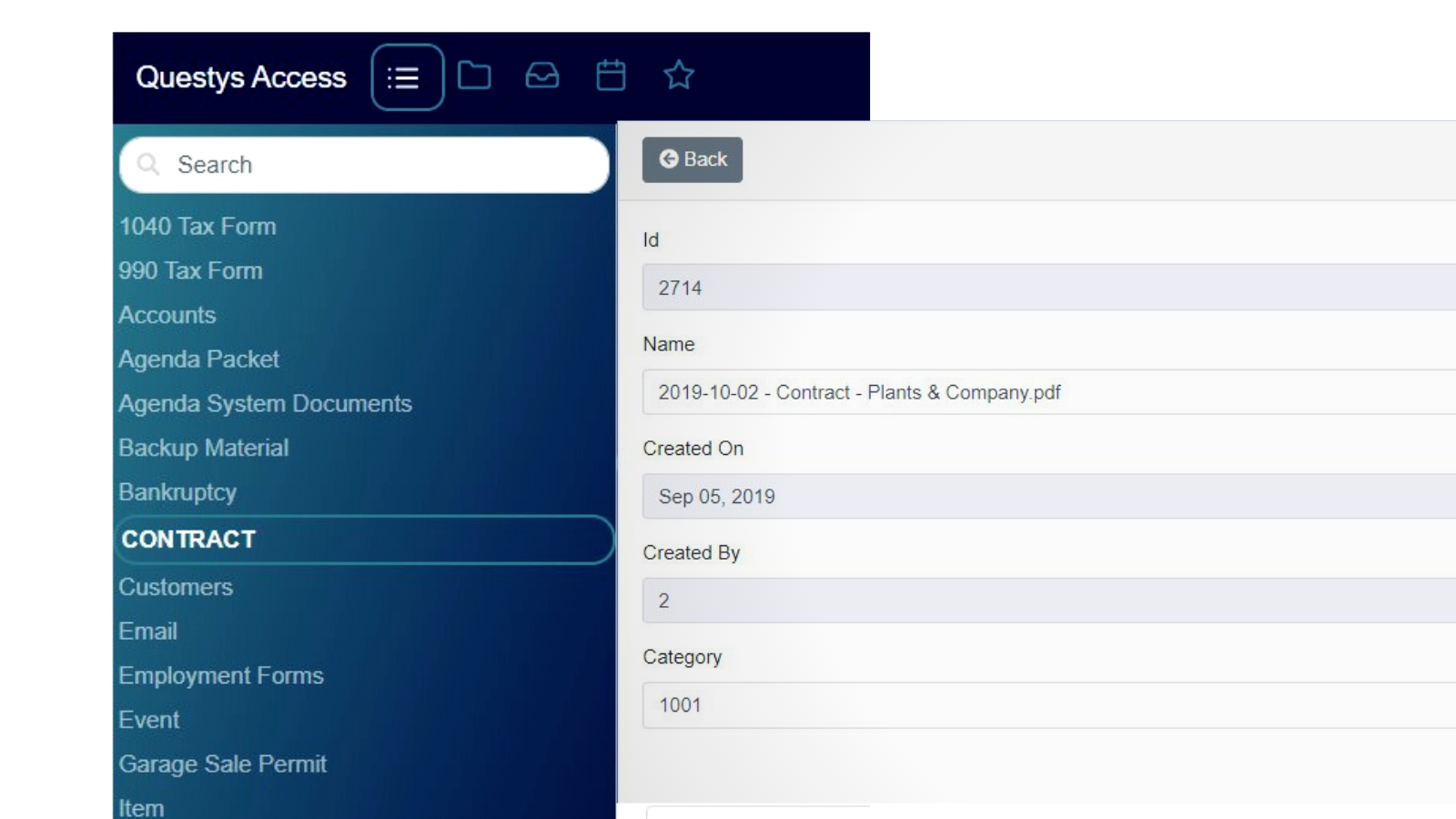 Questys Web Access is here – sign up to have your documents and collaborate online from Anywhere!
Contact us to sign up for the new Questys Access web interface!
Questys Access delivers improved Communication and Collaboration by providing users with access to their documents and repositories online, from anywhere. Capture, upload, find your documents with a few clicks and submit using any tablet device.
Click here to download the PDF
Click here to schedule your product demonstration