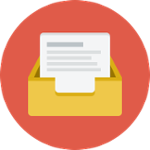 Store documents electronically and find them within seconds to track, trace and audit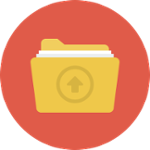 Automate the creation, review and approval of contracts including digital signature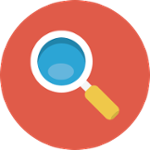 Visibility into contracts with notifications of delivery dates and renewal dates
Store, Manage and Track Your Documents Electronically
Get up and running quickly with Questys Document Management Software
Scan paper documents, import electronic files and email, then OCR, edit, and store your information in electronic format. You can create, search and retrieve everything from your desktop or anywhere using Questys Web Access . Outputting what you find is easy too, just print, fax, email or export information in just a couple of clicks.
Document Management provides some of the basic functionality to our Enterprise Content Management suite of software, imposing controls and management capabilities over electronic documents.
Some of the key features include:
Check-in/check-out and locking, to coordinate the simultaneous editing of a document so one person's changes don't overwrite another's
Version control, so tabs can be kept on how the current document came to be, and how it differs from the versions that came before
Audit trail, to permit the reconstruction of who did what to a document during the course of its life in the system
Annotation to easily search and find documents that have additional notes
Redaction to block out information in a file based on their permission level
Security and access control so you can block out users based on permission level
Document Check-in/Out
Edit shared documents without the fear of overwriting another's changes
The document check-in/out feature eliminates one of the most common challenges by ensuring that only one user can edit a file at a time. It allows users to collaborate and make changes in an organized manner while preventing the loss of shared work. This prevents accidental overwrites and duplication of effort, while ensuring proper version control.
Revision Control & Roll-Back
Track and Maintain Your Files Over Time
Version control lets you manage your document review process by creating and maintaining multiple versions of a document. Files are saved as they are edited. Roll-back allows you to "activate" a prior version in case of an error or premature release. Version control allows you to find the differences and modifications between files.
Store and manage multiple versions of documents
Check-in/out
Lock out others while editing (when checked-out)
Add comments regarding changes
Record who made the changes and when
Audit Trail
A recorded history of who did what to a document during the course of it's life in the system
Audit trail is the complete history or log of any activity being performed on a document inside your Questys repository. These activities include creation, modification, copying, moving and deletion. Administrators or managers can view the audit log and identify each step in the process the document goes through.
Annotations & Redactions
Add annotation notes to documents or redact to secure confidential information
Annotations allow you to highlight an area, free form draw or add a sticky note comment to a document. Redaction allows you to draw dark areas, such as a rectangle, to cover sensitive or confidential information in a document to prevent others for reading that content.
Multiple annotation types are supported
Annotations are searchable
Redaction helps with compliance and security
Improve efficiency
Search Speed
Find any document in seconds!
The speed of search, one of the most important factors in any Document Management System (DMS), is the hallmark of Questys . In virtually all cases, the system will locate a unique search term in less than one second, regardless of database size! Search the full text of your documents (every word, every page, every file) within the system, search just the metadata fields, or search by folder.
Security & Permissions
Authorized Control Over Your Documents
Security and access tracking that you need to implement a document security strategy. Users can be organized into groups to provide different levels of rights. For example one group might be able to edit documents, while another group might only have access to see the documents, and those documents may have redactions. This ensures that the only authorized users have access to certain documents to stay in compliance.
Control Access
Ensure Privacy
Compliance
Download Customer Case Study
"Questys enterprise content management solutions are easy to implement, adopt, use and maintain. They are cost effective while enabling productivity and compliance for our organization. A key benefit is the level of integration with other applications."
Muslim Gadiwalla, CIO, City of St. Petersburg, FL