Easily manage clinical healthcare information and business departmental needs with integration to your existing HIT applications

 Secure central electronic repository accessible from anywhere for easy access to home health records eliminating the need to travel

 Reduce the risk of process errors, workflow inefficiencies and paper storage & retrieval with an electronic records management system

 Insurers can efficiently manage content and streamline processes all while meeting compliance and security regulations

 Streamline revenue cycle management data from multiple locations into one central repository for faster reimbursements

What Healthcare Customers Have to say about Questys
"Some of the solutions we looked at placed a limit on the number of documents you could store and required upgrades. One of the features that sold me on Questys was the software's ability to store unlimited documents for one low price. We also liked the ability to customize the solution to fit our unique business requirements."
Mike Flach, Director of Information Technology at Bonutti Healthcare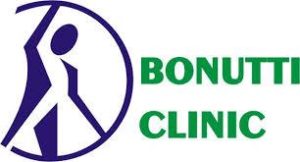 Hospitals
Secure electronic storage of all patient information
Questys offers healthcare-specific functionality to meet clinical and business departmental needs. It integrates with existing hospital information management systems, including EMR and ERP, so you can leverage your existing IT expenditures and keep users in one consistent, productive environment. Utilize hospital information systems to support superior care delivery and reduce costs while maintaining high levels of care and service.
Home Healthcare
Create and maintain complete patient records
Homecare solutions provide a quick path to creating a complete patient record. Storing records electronically in a secure central repository reduces cost, saves time and eliminates risks of a security breach. Field staff can access content from a patient's home, add new information and synch with the facility EMR, eliminating the need to travel back and forth.
Outpatient Services
Organize all patient records in the physician's office
From the moment a patient is scheduled until their encounter is closed and their insurance filed, documents and information are being generated. Questys provides a central repository for all patient-related content that exists outside the EMR or clinic's information system, such as Radiology Information System (RIS) or Picture Archiving and Communication System (PACS).
Healthcare Payers
Health Insurance Solutions
Questys enables insurers of all sizes to improve productivity by addressing specific document needs within each business area, including fiscal intermediaries for Medicare/Medicaid, commercial insurers, third-party administrators and Managed Service Organizations. We are experienced in meeting industry-specific challenges, including security and compliance.
Medical Billing/Revune Cycle Management (RCM)
Enhance patient accounting workflows for faster reimbursements
From patient registration to denial management, the revenue cycle requires clean data and automated processes to work efficiently. Otherwise, hospitals risk extending accounts too long and writing them off as a loss. Records Management integration provides clean data and automated processes that healthcare organizations need. As a result, healthcare organizations can focus on what brings cash in the door faster – accept more claims, maximizing reimbursements, accelerating cash flow and decreasing days in accounts receivable.
Healthcare Information Technology Integrations
Integrating with Questys ECM with healthcare applications is quick and easy
The sheer number of software applications used within the healthcare industry can be daunting, and can quickly drain IT resources and decrease productivity. With our real-time software integration toolkit, you can integrate your Questys enterprise content management system with virtually any third-party software application. Our toolkit minimizes the need for extensive software programming and user training due to its code-free environment that allows easy integration with any software application.
Speak with an experienced solutions representative!
Book a Free Demo