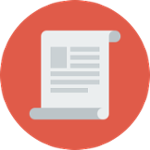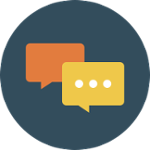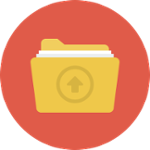 Manage all types of cases including investigative, incident and service requests.
Case Management & Claims Management
Providing more control for administrators and examiners
With a Questys Case Management solution, administrators and examiners will be able to efficiently manage all aspects of a claim, from early assessment to investigation to settlement. From the onset of the claim or case through the determination, we understand that administrators must track and complete many tasks – collecting, reviewing and maintaining the supporting documentation to assess the specifics of the case, validating statements, working through and even tracking negotiations.
Seamless Integration
Questys seamlessly integrates and interoperates with sales, financial and health systems to manage customer information, payment schedules, providing better control over the release of funds and provide the ability to track and audit claims and case-related activities to reduce compliance risks.
CRM – Customer Relationship Management
ERP – Enterprise Resource Planning
EMR – Electronic Medical Records
Case Management Benefits
Reduce service delays and expedite decisions
Increases productivity by reducing the need to search for information across multiple data sources
Ensures tasks are completed in a timely manner with reminders, timers, notifications, and other communications
Improves compliance through greater visibility, audit ability and adherence to internal controls
Reduces time to decision with immediate access to information
Take charge of unstructured information – in any form, no matter where it exists
Store and access information in any form – data streams, electronic files, audio, video, rich media, web and email content
Get the information you need when and where you need it
Integrate with existing applications to easily find information from within existing familiar applications
Keep case workers in the field or working on the case and out of the file cabinet with anytime anywhere access to files, service requests forms and more
Speak with an experienced ECM specialist about your specific needs
Organize all patient records in the physician's office
Ability to effectively capture, manage and access all your information
Automatically extract data from electronic, PDF, and scanned forms, eliminating the need for manual indexing sorting and filing
Centralize and securely store documents whether they originate on paper or in a digital format
Search and retrieve documents directly from other applications
Keep files in a standard format that can be easily shared across devices
Archive records and set reminders/notifications to update certain files
Make information simpler to locate during an audit or records request
Track the status of documents (version control and/or workflow)
Ability to eliminate paper with client e-forms submissions and processing
Auto fill fields to eliminate rework of data entry
Send automatic email notifications when a new case is assigned
Ability to validate information
Ability to access case documentation, always find the most up-to-date paperwork
Ability to route critical cases to an expedited queue with easy
Ability to annotation and redact content
Enable collaboration and version controls
Enable workflow, routing and approvals
Enable checkout for e-signing process
Enable Records Management
Includes a secure backed with administrative rules and permissions
Includes easy assignable administrative security restrictions to allow only users with appropriate role and access to files
Auditing – track when users open, edit, delete or even attempt to open case files
Controlled content access – provide controlled access of specific files to other agencies, case workers and public
Offers option to share documents with other state or federal case databases
Offers the ability to pull in content from other databases while creating a new case
Provides disposition capabilities – route closed case files for disposition
Want to see a custom demo?
We can customize it to your specific application